There are various music types you are likely to come across if you reside in Spain or ever take a trip to the country. Most of the music types were influenced by Moorish, Arabic and German cultures. Spanish songs have different styles and forms, despite the fact that a lot of people often confuse Spanish music to be the same thing as flamenco, which is just on genre of Spanish music. Here are some factors that make Spanish music interesting.
History
The history of Spanish music is a very long one that shows a heavy influence of Roman culture and Christian era since before 100AD. With time, there were further influences from other cultures including the Moors, Arabs, Jews, German and Greek culture, which left its mark on Spanish music. Musicians from Spain were able to travel across Europe during the Renaissance era and got to know more about other types of music in the European countries they visited. They subsequently shared such knowledge upon their return.
Continuous Development
Another major strength of Spanish songs that makes it interesting, is the fact that it is continuously been improved upon. Despite the early history of Spanish music, there were a lot of improvement during the eighteenth and twentieth centuries, with new genres emerging including popular, guitar and opera. All of these have enhanced the unique nature of traditional Spanish music.
Musical Instruments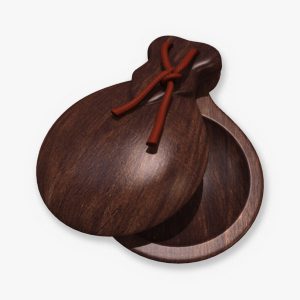 The different areas of Spain and the different genre of music in Spain often have different musical instruments that are linked to them. For the most common form of music and dance in Spain known as flamenco, Andalusia is linked with the genre. Guitars, castanets, bandurria and tambourines are lined to Jota music, which originated from Aragon.The music from the northwestern part of Spain have a unique Celtic influence, with their major musical instruments been zanfona, rebec, harp, fiddle, tamboril and gaita. Txalaparta, alboka and txisu are used by the Basques that are reputed for their choirs. Drums, tabor pipe and charango are used by a local jota type genre of music known as Isa.
Different music types
There are many distinct music sounds in Spain. The music in Leon, Madrid and Castlie were influenced by Gypsy, Visigoth, French, Moorish, Italians, Romans and Jews. Sarada music originated from Catalonia while Extremadura is known for Portuguese music. A lot of Christian songs and musical compositions in Spain were also influenced by Moorish music and they are often performed as accapella. Apart from the musical innovation in Valencia, the country is also known for its music that originated from Mediterranean.
Distinctive sound
Despite the many genres of music in Spain including hip hop, pop, rock, jazz, techno, opera and classical, it is easy to know that the song originated from Spain by just listening to the sound. Several Spanish musician have gone on to become popular all over the world including Enrique Iglesias and Julio Iglesias.
Music in Spain has evolved over the years to include different forms and styles. Spanish songs are also well blended with music in the modern era. All of these have made Spanish music to be very interesting, along with their instruments and dance.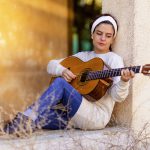 Spanish music has over the years been a very important part of European music as it played a vital role in western music development. It was also a major influence on the music in Latin America.