The roots of the popular Tejano music are diverse and widespread throughout the world. It runs as deep as the cultures, traditions and people through the music. Tejano is a Spanish word which means Texan. This particular music is combined with Texas and Mexico music also known as Tex-Mex music. It comprises of many musical ensembles, genres, and patters of music. It is a musical industry that has several musicians as well as workers, festivals, radio stations, and more. The music has a whole lot of followers both nationally and internationally. As a result, it has earned immense popularity today. The music has successfully sustained and continues to be an integral part as far as cultural identity and creative expression of the Mexican and Texas people are concerned.
History
The typical Tejano music started to develop between the 1820s and 1830s. With the unity of people and distinct cultures coming together during this period in Mexican, Spanish, Texan, and Anglo Texan, the music became highly popular and in demand. If you want to understand what tejano music is all about, it is crucial to get well versed with the history of Tejano people. They are basically people living in Texas that are Mexican and Indigenous people. The Spaniards took over American in the late 1400s and in the 1600s, they colonized Tejas. During this period, they mixed and tied wedding knots with the indigenous people so as to form a mestizo people. Mestizo means a part of American, Indian and Spanish. And, Tejanos are basically mestizos. The population of mestizo revolted against the espanoles and independence was achieved by Mexicans from Spaniards in 1821.
Main Elements of Tejano music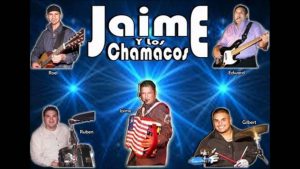 There are distinct categories as far as music and bands of Tejano music are concerned. Out of many, there are three main categories which include modern, orchestra and conjunto. Conjunto music is composed of bass, bajo, accordion and drums. Some of the best examples of bands in this type of music include The Hometown Boys, Esteban Steve Jordan and Jamie Y Los Chamacos.  The Texas Revolution and Ruben Ramos are some of the popular examples of an orchestra. When it comes to modern bands, Gary Hobbs, La Sombra, La Mafia, Elida Reyna Y Avante and Selena are the best examples. In addition to these, there are other categories of Tejano music which are urban, pop and progressive music. These categories come under Tejano music.
Popularity
Tejano music is a popular regional style of music in many communities of Tejano besides many parts of the United States. Johnny Canales, Freddy Fender, and Pete Astudillo are some of the popular artists of Tejano music.  This particular music is quite popular and hence many organizations like the Guadalupe Arts Center based in San Antonia organize several annual festivals during spring. Tejano music is basically dance music which cannot be segregated from one another. Manuel Pena the famous theoretician and academic of Tejano music  has well defined it. As per him, it is not just one kind of music but a combination of many music ensembles, genres and their patterns.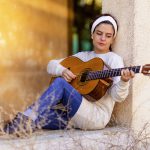 Spanish music has over the years been a very important part of European music as it played a vital role in western music development. It was also a major influence on the music in Latin America.